Mission Statement
To provide insurance protection at a competitive rate.
Notice of Annual Meeting
The annual meeting of the Marshall Mutual Insurance Company will be held at the home office at 602 Archer Ave., Marshall, IL 62441 on the fourth Tuesday of January at 10 a.m.
Staff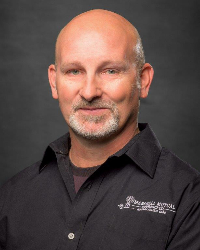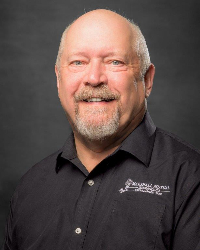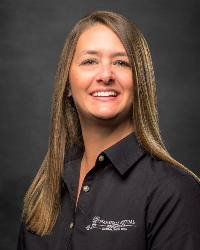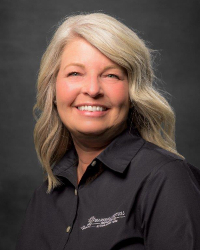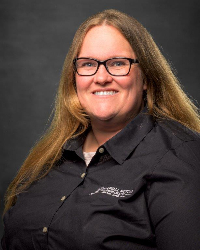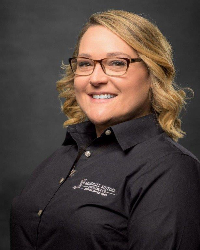 Meet our Directors
Tommy Wernz, President
Ed Allen, Vice-President
Keith Seaton
Randy Dillier
Mike Parsons
Brian Macke
Randy Higginbotham
Roy Maurer
John Meehan
Duane Low
Jeremy Williams
History
Marshall Mutual Insurance Company is one of the oldest continuous business operations in Clark County. Marshall Mutual Insurance held its first meeting in Clark County on March 18, 1889. The company was first called the Darwin Township Mutual Fire Insurance Company and was organized to provide protection from fire and lightning losses in Darwin, Anderson, and Wabash Townships.
The first Board of Directors consisted of: S.D. Coldren, Samual Rudy, F.W. Stump, A. Schumaker, O.O. Tauberneck, Martin Kittle, William Kerran, J.J. Meehling, and Fred Bubeck. The Board borrowed $60 from H.E. Tauberneck to pay for the state charter and application to begin operation.
The first claim paid by the new insurance company was paid on August 12, 1889 to Fred Leucht who was the holder of policy #57. The claim was for a cow killed by lightning and a total of $15 was paid to Mr. Leucht.
On December 30, 1889 the books of the Darwin Township Mutual Fire Insurance Company showed an income for the year of $212.75 with expenses of $169.27. The company had 72 policies on the books with $62,190 of insurance coverage in force.
On February 18, 1891 the company held its first meeting in Marshall and changed its name to Marshall Mutual County Fire Insurance Company. Prior to this date they could only write insurance in Darwin, Anderson, and Wabash Townships. With the February 1891 meeting the charter was changed which allowed the company to write insurance in all townships in the county.
The company continued to operate as a county mutual insurance company until 1953. At that time, the company expanded to write coverage in Edgar, Coles, and Cumberland counties. In 1956 another expansion took place as the company began to write coverage in Crawford and Jasper counties.
The Marshall office has existed on North 6th Street since the company came to Marshall from Darwin Township. The first office was located in a building that stood on the south side of the current Kevin Barth Auto Sales building. The office then moved across the street into the building occupied by the Independent Choice. In 1986 the office was moved 1/2 block north to the current location at 602 Archer Avenue.
In 1987 the name of the company was changed from Marshall Mutual County Fire Insurance Company to Marshall Mutual Insurance. This name change was the result of an expanding business and the fact that today the company writes coverage in 26 counties which include: Champaign, Christian, Clark, Clay, Coles, Crawford, Cumberland, Dewitt, Douglas, Edgar, Effingham, Fayette, Ford, Iroquois, Jasper, Lawrence, Livingston, Logan, Macon, McLean, Moultrie, Piatt, Richland, Sangamon, Shelby, and Vermilion.
---
Privacy Policy
General Information
When we refer to "we," "us," or "our," we mean the owner if this site and/or any other affiliated company. When we refer to "you," "your," or "user," we mean the person accessing this site. If the person accessing this site does so on behalf of, or for the purposes of, another person, including a business or other organization, "you" or "your" also means that other person, including a business organization.
Agreement to be Bound
By accessing this site, continuing to access this site, or downloading materials from this site, you agree to abide by the Terms of Use described in this notice. If you do not agree to abide by these Terms of Use, do not use this site or download materials from this site.
TERMS OF USE
These are the Terms of Use that apply to any of our websites ("site(s)") whether accessed through the internet or any other electronic means.
Limited Use and Access
This site is controlled, operated and administered by us from offices within the United States of America and for the purpose of servicing our customers and promoting the products and services of the insurance companies that we represent. We make no representation that these products and services or the materials at this site are appropriate or available in all states.
Insurance Policy Terms and Conditions Control
All coverage information provided by this site is in general terms and is superseded in all respects by the Insuring Company's Agreements, Exclusions and Conditions of the Policy. Some products or discounts may not be applicable in all states or may have to be modified to conform to applicable state law. Some products or discounts may have been eliminated or modified since the posting on this site. The issuing, renewal, or cancellation of any insurance policy, policy terms and conditions, and rates are subject to underwriting review and approval by the insurance company.
Use of Materials
We authorize you to view and download materials from this site only for your use in connection with the lawful purchase and/or evaluation of the products and services of the companies that we represent. This authorization is not a transfer of any rights in the materials. Any copies you make of the materials (including by printing or by retaining electronic copies) are subject to the following restrictions.
You may not remove, or disassociate, from any of the materials our name or any copyright or other proprietary notices contained in the materials; and
Whether for profit or not, you may not modify, reproduce, display, perform, distribute, transfer, prepare derivative works from the materials, or otherwise use the materials or transfer the materials to any other person for any purpose not expressly permitted by these Terms of Use.
Information Entered on this Site
To the extent that you provide to us any third party or consumer information by submitting it to us or using it on this site (including nonpublic personal information):
You represent and warrant to us that you own, or possess sufficient rights in, or the authority to provide us with, all such information; and
You grant to us an exclusive, irrevocable, worldwide, fully-paid, royalty-free license to use, reproduce, display, publicly perform, prepare derivative works from, transmit and distribute such information as we see fit for the purpose of underwriting, issuing and/or servicing the products or services provided by the companies that we represent.
CAN-SPAM, Telephone Consumer Protection Act and Similar Law
Your use of this site establishes a business or other applicable relationship with us for purposes of CAN-SPAM, the Telephone Consumer Protection Act, and all other applicable law that addresses unsolicited commercial communications. By accessing, or continuing to access, this site, you agree that our independent insurance agents may call, e-mail, or otherwise communicate with you regarding promotion of the products or services we provide.
Misuse of this Site
You may not make any statements on, or provide or post any information to, this site that is, knowingly false, misleading, defamatory, threatening, obscene, harassing, or otherwise unlawful, or that, without authorization, incorporates the proprietary material of another or the nonpublic personal information of any consumer which is protected by any privacy laws and/or regulations including, but not limited to, the Gramm-Leach-Bliley Financial Modernization Act, the Health Insurance Portability and Accountability Act, and/or any similar state or federal privacy law or regulation.
Intentional Interruption or Destructive Material
You agree not to attempt to: a) interrupt the operation of any site; b) gain unauthorized access to our computers or computer codes; or c) introduce any electronic data or software containing viruses, worms, Trojan horses, web robots, crawlers, wanderers, spiders, and the like, or other destructive material to our computers which if transmitted through a software or electronic medium would adversely affect any computer software, hardware or telecommunications equipment.
Changes to and Availability of this Site
We may terminate, change, suspend, interrupt, or discontinue any aspect of any site, including the availability of any features of any site, at any time. We may also impose limits on certain features and services or restrict your access to parts of this site or one or more entire sites without notice or liability. We may terminate the authorization, rights, and license given above.
Copyrights and Other Intellectual Property
This site and its content contain copyrights by us or other third parties and all rights are reserved. ALL RIGHTS TO THE SITE DESIGN, ALL MATERIALS ACCESSED, VIEWED, OR OBTAINED AND POSTED AND/OR PROVIDED ON SITES ARE RETAINED BY US WITH THE RIGHT TO ENFORCE INTELLECTUAL PROPERTY RIGHTS IN SUCH MATERIALS. YOU MAY NOT COPY OR DISTRIBUTE ANY MATERIAL ACCESSED, VIEWED, OR OBTAINED FROM ANY SITE, EXCEPT AS EXPRESSLY PROVIDED HEREIN OR WITHOUT OUR EXPRESS WRITTEN PERMISSION. Trademarks of others are the property of their respective owners. We make no claim to the trademarks of others.
DMCA Copyright
We do not knowingly permit anyone to post materials on this site where such posting would violate copyright or other applicable law, including the Digital Millennium Copyright Act ("DMCA") (including 17 USC § 512).
Limitation of Actions
Except where controlled through regulations governing a user's license to offer, sell, service or purchase our products and services, you must commence any suit or other action in connection with your use of any site within one year after events giving rise to the claim or cause of action occur. In no event shall these Terms of Use, serve to create or extend to any user any private claim or cause of action against us or our agents.
Except for policyholders having a legal right to bring a suit or other action against us within a state where a policy is issued, you irrevocably consent to the Choice of Law, Jurisdiction and Venue and Dispute Resolution provisions below.
Choice of Law, Jurisdiction, and Venue
The laws of the State of the primary office of this agency and the federal laws of the United States govern these Terms of Use.
Other Method of Dispute Resolution
In lieu of civil litigation, at our sole discretion, we may elect to have any dispute arising out of or related to your use of, or association with, this site to be settled solely by binding arbitration in accordance with the Commercial Dispute Resolution Procedures, or where appropriate, the Supplementary Procedures for Consumer-Related Disputes of the American Arbitration Association. The place of arbitration will be in the vicinity of our agency's primary office. The arbitration will be conducted in English. Any award by the arbitration panel may be entered in, and enforced by, any court of competent jurisdiction.
Partial Invalidity
If, for any reason, a Court of competent jurisdiction finds any provision of the Terms of Use or the Privacy Policy, or portion thereof, to be unenforceable, that provision shall be enforced to the maximum extent permissible so as to effect the intent of the Terms of Use and the Privacy Policy, and the remainder of the Terms of Use and the Privacy Policy shall continue in full force and effect.
Disclaimer of Warranties
THE SITES AND ALL MATERIALS MADE AVAILABLE ON OR THROUGH THEM ARE PROVIDED CONDITIONAL ON THE USER RECOGNIZING THAT THE QUALITY, AND ACCURACY OF THE INFORMATION OBTAINED FROM THE SITE MAY DEPEND ON THE USER PROVIDING ACCURATE INFORMATION. WE FURTHER DISCLAIM ALL IMPLIED WARRANTIES AS MERCHANTABILITY, AND FITNESS FOR A PARTICULAR PURPOSE. WE WILL NOT BE LIABLE TO YOU FOR ANY DAMAGES, COSTS, SUITS, ACTIONS, LOSSES, OR ANY OTHER HARM THAT RESULTS FROM YOUR USE OF ANY INFORMATION, SERVICES OR MATERIALS PROVIDED BY OR THROUGH THIS SITE.
Limitation of Liability
Without affecting any other limitation of liability contained in these Terms of Use or otherwise:
IN NO EVENT WILL WE BE LIABLE FOR ANY DAMAGES WHATSOEVER, WHETHER DIRECT, INDIRECT, GENERAL, SPECIAL, COMPENSATORY, CONSEQUENTIAL, AND/OR INCIDENTAL, ARISING OUT OF OR RELATING TO THE CONDUCT OF YOU OR ANYONE ELSE IN CONNECTION WITH THE USE OF ANY SITE OR ANY SERVICE RELATED THERETO, INCLUDING, WITHOUT LIMITATION, BODILY INJURY, EMOTIONAL DISTRESS, AND/OR ANY OTHER DAMAGES RESULTING FROM THE USE OF THE SITE;
IN NO EVENT WILL WE BE LIABLE FOR ANY INCIDENTAL, SPECIAL, CONSEQUENTIAL, OR INDIRECT DAMAGES ARISING OUT OF OR RELATING TO THE USE OR INABILITY TO USE ANY SITE OR ANY SERVICE RELATED THERETO, INCLUDING, WITHOUT LIMITATION, DAMAGES FOR LOSS OR CORRUPTION OF DATA OR PROGRAMS, SERVICE INTERRUPTIONS AND PROCUREMENT OF SUBSTITUTE SERVICES, EVEN IF WE KNOW OR HAVE BEEN ADVISED OF THE POSSIBILITY OF SUCH DAMAGES.
Revisions to Terms of Use
We reserve the right, at our sole discretion and without any notice, to change, modify, add, or remove any portion of these terms and conditions at any time. Changes in these terms and conditions will be effective when the revised terms and conditions are posted on this site and/or otherwise communicated to you. Your use or continued use of any site after any changes to these terms and conditions are posted will be considered acceptance of those changes. PLEASE READ THESE TERMS OF USE AND THE SITE PRIVACY POLICY EVERY TIME YOU ACCESS ANY SITE TO MAKE SURE THAT YOU CONTINUE TO AGREE TO THEIR TERMS.
SITE PRIVACY POLICY
This Privacy Policy discloses the privacy practices for this site. If you are a policyholder please refer to the privacy rights of your insurance company.
Note that this policy contains several important exceptions, most notably the exception involving use of information to identify and/or pursue persons who are under criminal investigation or who damage, or may damage, our information or other resources. Please read the entire Privacy Policy to be sure that you understand these exceptions.
Information Ownership, Collection and Use
We are the sole owner of the information collected through this site. We will not sell, share, or rent this information to others in ways different from those disclosed in this policy. We may collect information from users at several different points on this site to conduct our business, to advise you of the products and services, and to provide you with customer service. This Privacy Policy addresses some types of information, means of collecting information, and uses of information that may not presently apply to one or more of the sites. We tell you about these types of information, means of collecting information, and uses of information to maintain flexibility in offering additional features without having to revisit our terms and conditions or Privacy Policy every time we revise this site or offer new functions. No description of any type of information, means of collecting information, or use of information will require us to collect any particular information, make any particular use of any information, or offer any particular functionality through any site.
Cookies
A cookie is a piece of data stored on the computer that runs an Internet browser. It can contain information about you, your computer, your browser, your session, the websites you visit, and other information about you or others who use, or have used, the computer or browser you use to access the Internet. The cookies we use, if any, are not linked to any personally identifiable information while using this site unless you have provided us with personally identifiable information by entering such information using this site. You give us that permission any time you enroll for services on this site, or identify yourself or the computer you are using through this site. Any third party organization which we may provide links from this site, may also use cookies. We have no control over such organizations' uses of cookies and users should review the privacy policies of such organizations to determine the uses such organizations make of cookies.
Log Files
We or our hosting provider may collect traffic information from visitors for statistical analysis and site improvement. When you access this site, we or our hosting provider may collect information about your visit in a log file on a server. Log file information may include, but is not limited to, internet protocol (IP) addresses, browser type, internet service provider (ISP), referring/exit pages, platform type, date/time stamp, and number of clicks. We or our hosting provider may use this information to analyze trends, administer sites, track users' movements in the aggregate, and gather demographic information for aggregate use.
Links and Information Gathered by Others
One or more sites may contain links to other third party websites. We do not operate those websites and we cannot control the information that the operators of such websites gather or what the operators of such websites do with the information. We are therefore not responsible for the activities of the operators of such websites.
Security
We also use commercially reasonable efforts to protect user information offline by maintaining physical, electronic and procedural safeguards against unauthorized access to user nonpublic personal information.
Misappropriation of Personal Information
For the purposes of any applicable law regarding notification of persons whose personal information provided to us by this site was, or is reasonably believed to have been, acquired by an unauthorized person, any required notification may, where permitted by law, be made by the use of e-mail, telephone, fax, mail (including a notice printed in an available area of a bill or statement) or posting a notice on this site. The specific means used is up to us and we will use our judgment based on the circumstances. Where any notice is to be sent to a specific address or number (such as e-mail address, physical address, telephone number, etc.), we will use the latest available address in our records. EXCEPT TO THE EXTENT PROHIBITED BY LAW, YOU AGREE TO THIS MEANS OF NOTIFICATION.
Exceptions
Notwithstanding anything else in this Privacy Policy to the contrary, we may collect personally identifiable information and use such information in ways other than those described above if we are required to do so by law or if we deem it advisable in the course of assisting law enforcement activities or lawfully protecting our site(s) or other property. Without limiting the foregoing, we reserve the right to use and disclose any information that you provide to us if we deem it advisable in the prosecution or defense of any litigation involving your use of any site.
Contact Information
If you feel that we are not abiding by this Privacy Policy or if you have questions regarding the Privacy Policy, you may contact us at our agency address and telephone.